EasyCleanTM Seal Support Vessel
A seal support vessel with detachable lower half that facilitates quick and effective cleaning...
Manufacturers who require high levels of cleanliness and control face a major issue when ensuring the quality of their process and product.
Expensive - Current seal flush plans are extremely costly
Contamination - barrier fluid contamination is a common problem due to product migration
Bacteria - The warm environments of seal support vessels are perfect for bacterial growth
Control - The enclosed nature of current vessels make them impossible to clean
"

EasyCleanTM gives customers a unique opportunity to ensure cleanliness and product quality standards are maintained whilst maintaining the benefits of standard seal support systems".

Heath Stephenson
EasyCleanTM Product Development Engineer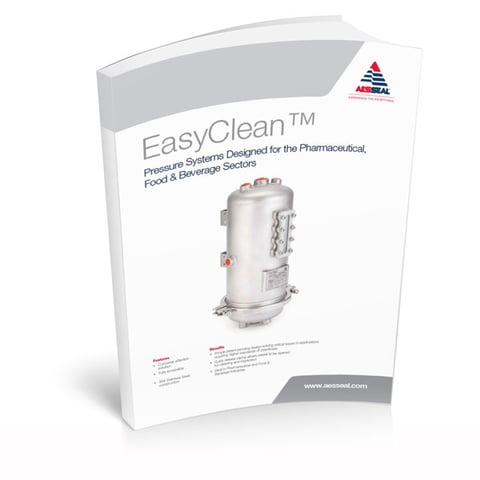 EasyCleanTM is a cost effective solution for industries where it is vital to ensure that cleanliness and product quality are maintained
Get the EasyClean Brochure
By supplying your information, you authorise AESSEAL® to update you with relevant information about its services (you may unsubscribe at anytime). AESSEAL® respects your privacy, read the policy here.